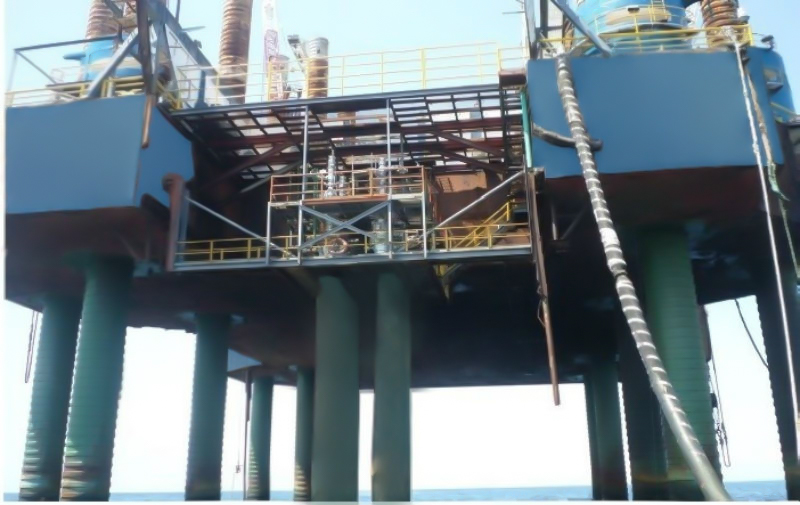 SALTPOND (GHANA)
With a track record of our strong presence and execution in West Africa, POG is focused on developing two oil field projects; the Saltpond offshore oil field in Ghana, and Nigeria.

Since starting the operations, POG has grown its upstream portfolio, building a strong foundation in a number of West Africa basins. Today POG is negotiating through its partner Lushann Energy with Ghana National Petroleum Company, the Petroleum Agreement for the exploration and oil production of saltpond basin, simultaneously with the rehabilitation and improvement of the oil production platform "APG-1".
POG's future plans include bidding for operating contracts on the APG-1 production platform. The currently shut-in platform is located in the Saltpond oil Field where we estimate to produce 500 to 700 barrels per day.